Welcome to etaiota.org
Home of "the Winged Sigs" at Embry-Riddle Aeronautical University
520 S. Ridgewood Ave, Daytona Beach, FL 32114 (386) 239-8401
---
Eta Iota News
Project 2016/17
The House Corporation Officers and Trustees have initiated Project 2016/17, a continued improvement plan that focuses on our four primary objectives - safety/security, renovate infrastructure, improve quality of life and overall utility efficiency.
Project 2016/17 is capitalizing on last years monumental achievements. Some highlights include the following:
Extensive termite eradication and long term prevention by tenting the house, doing subterranean termite treatment (missing for at least two decades) and additional focus on treatment to prevent future infestation.
Replace the entire roof (including the flat top on the main house)
Rationalize and possibly replace the existing HVAC installation with more efficient and isolated systems (which then allow for better control of electric usage)
Depending on the HVAC option, begin water and electric line rerouting to accommodate
Begin infrastructure work on routing plumbing lines to optimize upgrades to each room with priority given to at least six rooms requiring more immediate care
A continued effort to update rooms, kitchen and other open areas (eg chapter ceiling) that initially require plumbing and electrical upgrades
If all projects are successfully bid and approved , the targeted cost is just under $120,000.
Since we just approved and purchased the rear property, the tasks ahead for the next year are still on target (perhaps with a slight delay). Fundraising to date has been inspiring as many more alumni have embraced the 5 year plan that was presented at the 45th Birthday in April
Please consider donating a one-time or recurring monthly donation for the continued improvement of the home of Eta Iota.    There are several methods including tax deductible donations through ERAU, check (sent to HC Treasurer), electronic bank transfer directly to HC (from checking), Paypal (from credit cards).   All of these options are here at  Donate Here.
NEWS & Photo Pages
Subscribe to automatic news item delivery! Subscribe to Eta Iota News by Email
Subscribe to Comments for Eta Iota News by Email
Add this page to your favorites
Add this page to your Favorites
Stay Connected
Add this page to your Favorites

Join us on Facebook
Email Check
Is your email address on file?Take a quick check.
---
Today's Birthdays &amp Anniversaries

2 / 24:
Vince Davis
No anniversaries today.
---
Fund Raising
The 1855 Club
Help ensure the financial future of the chapter by participating in Eta Iota's fund raising program. Learn more by clicking on the logo.


Tax Deductible donations are now available!
Through an arrangement with ERAU, your donation can be tax deductible. A Q & A page. has been set up to answer most questions. To set up a one-time or recurring donation, visit:http://givingto.erau.edu/sigmachi
The John R. Delafosse Memorial Scholarship Fund
An ERAU scholarship in honor of Eta Iota founder and one of ERAU at DB's first graduates (and holder of the first graduating class ring) John Delafosse Passed away from cancer 12/13/11. The goal is to make this fund an endowment, which would award only the interest proceeds and keep the scholarship funded indefinitely.
The scholarship awards $3000 per year to cover direct flight expenses for an actively flying Senior student pilot.
Click here to read his bio and donate to the fund.
---
Database
Member Contact
Contact a member
Brothers, your contact information is not given out with this feature, contact is facilitated though a form, and sent by etaiota.org.
Chapter Officer Contact List
Show all undergraduate and House Corp officers, with phone and e-mail contacts.
Brother's Website Listings
Lost Brothers
If you have current contact information for any of these brothers, please contact Bill Palmer
Marius S. Alecsa 2004
James Allen 1972
James Richard Allison IV 2003
Mark Becker 1980
William Berg 1974
Ted Branscomb 1979
Dennis Caldwell 1972
Pete Cameron 2003
Scott Card 2001
Patrick Dana Carter 2002
Matt Catalanotto 1996
Robert Coffey 1973
Benjamin James Dixon 2010
Daniel M Duquette 2012
Eric Eichmann 1992
Buddy Evans 1973
Chris Michael Ferguson 2003
Russ Fortin 2006
Col. Jerry Fry 1973
Edward Goerges 1973
Steve Goldman 1983
Edward Gomez 1992
Adam Gunter 2008
Jeff Guthrie 2003
Steve Hartman 1980
Dale Hawkinson 1990
Gerald Hayman 1972
John Hillman 1974
Chris Holloway 1981
John Houghtaling 1972

Bill Janak 2004
Dan Kelley 1972
Brennan Kenefick 2010
Rich Kiever 1977
Richard Kikolski 2002
Mike Knizewski 1986
Bob Matthews 1990
Thomas Maugeri Jr 1999
John McDaniel 1973
Patrick McGrath 2005
Frank Memolo 1984
Dennis Miller 1973
Michael P ODonnell 2000
John Reynolds 1971
Pete Ripley 1973
Dan Ruth 1991
Mike Sleeper 1992
Bert Somers 1989
Clair Stahley 1984
Dave Stuart 1979
Gerry Taggart 1982
Howard Trimble 1973
Tony Vaz 1987
Jonathan Walrath 2002
Scott Wareham 1997
Ron White 1974
Phil Williams 1991
Bill Wood 1974
Chris Wood 2004

Eta Iota Family Tree
Eta Iota Family Tree project, a cataloging of the chapter's big brother/little brother history. We've set up our database to collect this information. Here's how you can enter your big and little brothers, and it only takes a few seconds.
Click on Member Directory above, and update your personal data record.
In the Sigma Chi Data section of your data page, select your big brother, and also select a little brother. (You may select one little brother with each data page submission)
Click here to view the family tree as it grows.
Jobs Page Password
The user name is "fred" and the password is Fred's last name - both lower case.
---
Understanding Air France 447 by Bill Palmer
Eta Iota webmaster Bill Palmer '79, is the author of "Understanding Air France 447."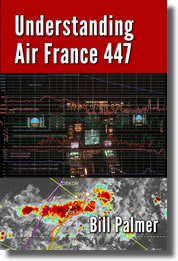 The book provides the details behind the 2009 crash of Air France 447, an Airbus A330 lost in the Atlantic Ocean north of Brazil. Cited by reviewers as a "must read for every pilot" it is certainly relevant for any pilot flying with automation. Amazon.com, BarnesandNoble.com and through the iTunes store.
For signed copies, and more information, see the book's companion website understandingAF447.com for details.
Please visit the Undergraduate Fund Raising Page for important information on making donations directly to the undergraduate chapter.
-->