Welcome to etaiota.org
Home of "the Winged Sigs" at Embry-Riddle Aeronautical University
520 S. Ridgewood Ave, Daytona Beach, FL 32114 (386) 239-8401
---
Eta Iota News
Bill Palmer Releases New Book
Eta Iota webmaster Bill Palmer '79, has just released a new book "Understanding Air France 447."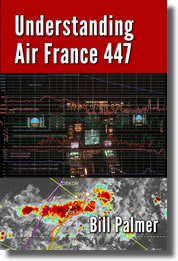 The book provides the details behind the 2009 crash of Air France 447, an Airbus A330 lost in the Atlantic Ocean north of Brazil.
Weather, human factors, and lots interesting of airplane detail are covered in this "must read" narrative. The factors behind the crash, the errors made, and how the crew was virtually powerless to avoid them are covered in detail along with what has been done and needs to be done in the future to prevent this accident from happening again.
Understanding Air France 447 is currently available as an ebook and paperback from Amazon.com, BarnesandNoble.com and through the iTunes store.
For signed copies, and more information, see the book's companion website understandingAF447.com for details.
Help Build a New Deck
Help build a new deck for the pool side to replace the current wooden one that is rotting away (has rotted away!). Estimated cost is $5000 in wood or several times that in a longer lasting material. We've had great support so far, so it's a great time to throw your hat in the ring (and fill it with money).
To donate by electronic check, go to : Bank Draft Donate form. (While designed as an 1855 club donation channel, it can be used for any purpose.
To donate by credit card or paypal, you can use the payment buttons on the 1855 club page, or send money via paypal to 1855club@etaiota.org.
Thanks!
Sigs for Soldiers
Please visit the following website being created: SigsforSoldiers.org. Dave Fraser (HI '77) is participating in a Sigma Chi charitable program that may be very well received. Efforts are under way to get it recognized nationally through official Sigma Chi National channels. Dave thought there might be interest among my own chapter's fellow alumnus in that many are currently or have formerly served in the armed forces. The soldier featured is a Sigma Chi. Click on the links and read about his plight. Please pass the word.
Current HC Officers & Trustees
President - James "Gassi" Ahrens
Vice President - Roger Moody
Treasurer - Seth Downs
Secretary - Chris Nevins
Trustee - Mike Remmert
Trustee - John Wrightington
Trustee - Mike Wyble (2 year term replacing Pizzo who is now Chapter Advisor)
NEWS & Photo Pages
Subscribe to automatic news item delivery! Subscribe to Eta Iota News by Email
Subscribe to Comments for Eta Iota News by Email
Eta Iota Family Tree
Eta Iota Family Tree project, a cataloging of the chapter's big brother/little brother history. We've set up our database to collect this information. Here's how you can enter your big and little brothers, and it only takes a few seconds.
Click on Member Directory above, and update your personal data record.
In the Sigma Chi Data section of your data page, select your big brother, and also select a little brother. (You may select one little brother with each data page submission)
Click here to view the family tree as it grows.
Add this page to your favorites
Add this page to your Favorites
Email Check
Is your email address on file?Take a quick check.
Jobs Page Password
The user name is "fred" and the password is Fred's last name - both lower case.
Member Contact
Have a long lost friend among our members and want to get a hold of him? Click here for our Contact feature.
Brothers, your contact information is not given out with this feature, contact is facilitated though a form, and sent by etaiota.org.
Undergraduate Chapter Fund Raising
Please visit the Undergraduate Fund Raising Page for important information on making donations directly to the undergraduate chapter.
---
Chapter Advisor's Message
Has moved, to the
Newsletters page
---
Today's Birthdays &amp Anniversaries

12 / 6:
Thomas Santurri
12 / 6:
Happy Anniversary to:
Patrick L. Caylor and Julie
send message
---
Chapter Officer Contact List
Show all undergraduate and House Corp officers, with phone and e-mail contacts.
Lost Brothers
If you have current contact information for any of these brothers, please contact Bill Palmer
Joe Agro 1987
Marius S. Alecsa 2004
Michael Annichiarico 2000
William Berg 1974
Stephen A. Blake 1974
J. Scott Bond 1972
Ted Branscomb 1979
George G. Cannady 1974
Matt Catalanotto 1996
Glen Catania 1982
Matthew Clarkson 2004
Robert Coffey 1973
Tom Costello 1987
Jim DeForest 1994
Ken Dolan 1973
Kevin Ergenbright 1988
Buddy Evans 1973
Quincy Evans 2004
John Ferguson 1975
Timothy Forman 1974
Col. Jerry Fry 1973
Rodney George 1972
Steve Goldman 1983
Juan Gonzalez 1977
Jim Hamblin 1972
Geoffrey P. Harned 1977
Steve Hartman 1980
Dale Hawkinson 1990
Gerald Hayman 1972
John Hillman 1974
Nick Edward Hoefer 2005
Philip Humbert 1980
Herb Huston 1978
Bill Janak 2004
Paul Jensen 1980
Brian Jones 2002
Dan Kelley 1972
Rich Kiever 1977
Mike Kline Jr 2004
Edwin Lesley Jr 2005
Andrew Martin 2004

Bob Matthews 1990
John McDaniel 1973
Dave McGloon 1973
Mark McNally 1991
Steve Meade 1975
Dennis Miller 1973
Pat Mooney 1983
Travis Motes 1995
Scott Peery 2010
Pete Perkins 1984
Douglas Phillips 1973
Michael Read 1995
Carmine Respucci 1985
John Reynolds 1971
Archie Roberts 1974
Terry Roberts 1971
Dan Ruth 1991
Christopher Sanscrainte 1995
Thomas Schaeffer 1999
Andy Shiver 2004
Guy Shore 1971
David Simon 1991
Bert Somers 1989
Clair Stahley 1984
Kevin Stocker 1985
Dave Stuart 1979
Logan Sultenfuss
Gerry Taggart 1982
Tyler R Thies 2008
Howard Trimble 1973
Brian Valimont PhD 2000
Tony Vaz 1987
Ron White 1974
Paul Williams 1971
Phil Williams 1991
Bill Wood 1978
James C Wozniak 1996
Danny Wright 1983
John Wright 1995
Ken Zaccagnini 1985

---
Winged Sig Web-Store
Mugs, shirts, hats, magnets, buttons, clocks, stickers, and more!
"amazing, good quality and VERY Eta Iota" "they are better than great." J.W.
Click Here to buy Cool Winged Sig Stuff!
---
Brother's Website Listings
Want to see what websites our brothers list as theres? Here they are: View the web page listing
---
The 1855 Club
Help ensure the financial future of the chapter by participating in Eta Iota's fund raising program. Learn more by clicking on the logo.

Scholarship
Eta Iota Chapter is awarding two $500 scholarships to incoming freshmen. For more information
Click Here
---
Eta Iota's yahoo Group
Stay updated on chapter activities and announcements from our members by joining the Eta Iota eGroup (powered by Yahoo!)
---
Klyde Morris


Website by Bill Palmer www.wfpalmer.com