Thanks for Recent Donations
---
Understanding Air France 447 by Bill Palmer
Eta Iota webmaster Bill Palmer '79, is the author of "Understanding Air France 447."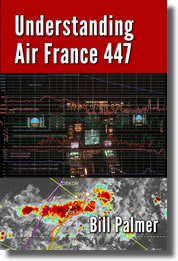 The book provides the details behind the 2009 crash of Air France 447, an Airbus A330 lost in the Atlantic Ocean north of Brazil. Cited by reviewers as a "must read for every pilot" it is certainly relevant for any pilot flying with automation. Amazon.com, BarnesandNoble.com and through the iTunes store.
For signed copies, and more information, see the book's companion website understandingAF447.com for details.