Brothers and Friends,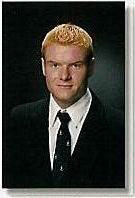 I'm sorry to have to be the one who give everyone the bad news, but our Brother and friend Drew Hunter has passed away in a kayaking accident.  He was with friends yesterday afternoon when he became stuck in the river.  They tried to help him but it didn't work.  The search party found our brother Drew this morning.
This is the link to the news story from Vail, CO.
As of now there are no plans for a funeral.  As soon as I find out the information I will pass it on.  I am out in Denver with Drew's fiance and family and will keep everyone up to date.  Please use me as a contact, 603-630-4181.
Guard Well and Strong Arms Brothers,
Brad Vomacka